When the season began back in august if you had told me that we would be pushing for a automatic promotion spot I of course would hae been happy but I also would have been a little sceptical .
Looking at the squad before our first game at derby I honestly though that the loss o a certain mr beckford and his goals coupled with the change in formation to the new 4-5-1 I thought we would struggle to hit the back of the net . Lookin at the table in mid January my fears have proved to be completely unfounded as we are the joint top scoters in the championship along with Watford on 50 goals.
One major concern that has been with us all season long however is our ability to ship goals to go along with our 50 goals scored we have conceded a worrying 43 , now this is something that Simon Grayson has been trying to rectify all season with us trying out numerous back 4's this year.
The introduction of Andy O'Brien to the team gave us a much stronger lookin back line when he was played along with Alex Bruce, Paul Connelly & George McCartney for me that is our Strongest back line with obviously young Kasper between the posts .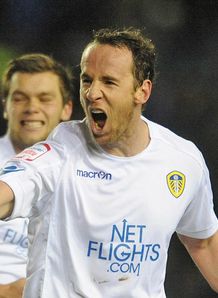 In midfield this season we have been playing with 3 central and 2 wingers come wide mids , before the season started I also had fears over weather Jonny Howson and Bradley Johnson would be able to make the step up but I have been once again prove wrong on both of these with Howson in perticular really finding his natural role playin in the hole behind the front man.
On the wings a combination of Mad Max Gradel , Lloyd Sam , Sanchez Watt and Robert Snodgrass have caused full backs trouble all season long with Snoddy and Gradel really standing out for me.
Up front we have had the ever willing Luchiano Becchio , surprise package Davide Somma and to a lesser extent Billy Paynter and Ross McCormack , I have been massively impressed with Becchio's performances this season the highlight of which must surely be coming on as a second half sub at home to Bristol City and prompty banging in a hat trick (Magical stuff)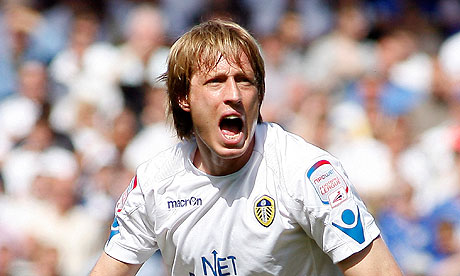 There has been a few lowlights however those being the insane matches against Preston and Barnsley along with a thumping by Cardiff but strangely this bad times have only served to make us a stronger team unit and following such defeats we have always put on a good performance in our next game.